Dr. Peter Lennox
1000-777 West Broadway
Vancouver, BC V5Z 4J7
Phone: (604) 876-6552
Monday–Friday: 8 a.m.–5 p.m.
(Phone hours from 9 a.m.–4 p.m.)

Facelift
The reasons men and women consider having facelift surgery are as unique as the individuals themselves. Some people say they look older than they feel. Some believe that looking tired negatively impacts their career. Still others just desire the boost in self-confidence that comes with facial rejuvenation. Whatever the motivation, for many 40- to 70-somethings, facelift surgery in Vancouver has re-energized their personal and professional lives.
To take the next step, request a consultation with Dr. Peter Lennox, a Royal College of Physicians and Surgeons of Canada-certified plastic surgeon with many years of experience. Or, call our office at (604) 876-6552 to schedule your appointment. Women and men visit Dr. Lennox for facelift surgery from West Vancouver, Surrey, and throughout Metro Vancouver.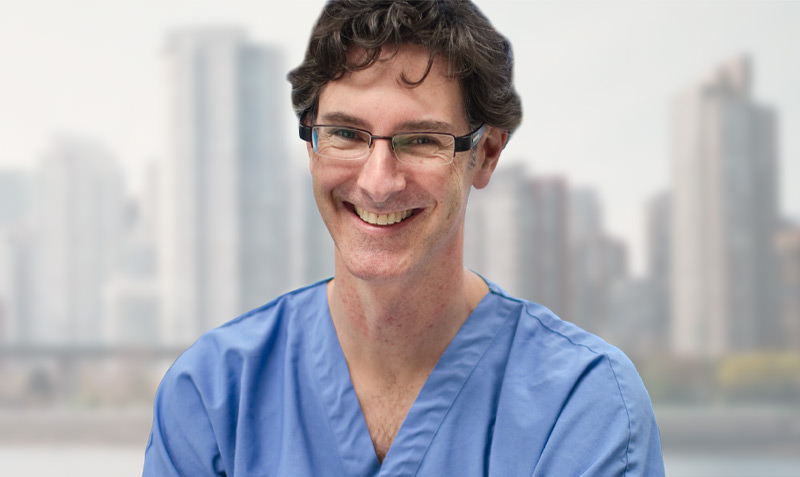 Meet Dr. Lennox
Engaging, well-educated, and extensively trained, Royal College-certified plastic surgeon Dr. Peter Lennox has earned the trust of his peers, his patients, and his students.
Meet Dr. Lennox
Improvements From a Facelift
A facelift does much more than its name implies. Using a combination of techniques, this procedure actually targets sagging skin of the cheeks, jawline, and neck. It doesn't stop the aging process, but it can turn back the clock 10 years or more to enhance a patient's natural beauty by:
Lifting the cheeks
Softening the nasolabial lines (the creases that run from the nose to the corners of the mouth)
Reducing jowls
Tightening neck skin
Adding volume where it has been lost with aging
Your Facelift
When considering facelift surgery, it's critically important to choose a highly skilled doctor who understands that each patient is unique and takes a customized approach. Over the years, Dr. Lennox has earned a reputation for getting to know his patients and taking time to understand their needs and goals. In the initial consultation, he performs a thorough examination to determine which technique will have the best outcome based on your facial shape, bone structure, and skin texture.
When performing a traditional facelift, Dr. Lennox places the incisions just inside the hairline and around the ears (see left illustration) allowing him to tighten the underlying tissue and remove excess skin. For patients with early signs of aging, he may perform a limited incision or mini facelift (right). He takes special care to place the incisions in discreet locations so that any scarring is well concealed.
Dr. Lennox may also recommend a procedure called "fat grafting," during which the patient's own body fat is used as a natural, living filler to replace lost volume and plump up wrinkles in the skin for enhanced facial rejuvenation.
Recovery & Results
Dr. Lennox performs facelift surgery on an outpatient basis. During recovery, it is common to experience swelling, discoloration and tightness of the skin for about 1 to 2 weeks. Some patients report mild discomfort but tell us it is easily managed with over-the-counter pain medicine. As with any surgery, healing is a gradual process. Most people return to work and resume their social lives within about 2 weeks. Dr. Lennox advises patients to avoid strenuous exercise and activities for a full month.
Immediate results are noticeable soon after surgery, but patients start enjoying the full benefits of their newly energized and youthful appearance about 2 to 4 months after surgery. To maximize the longevity of facelift surgery results, Dr. Lennox encourages patients to embrace a healthy lifestyle including nutritious food, exercise, liberal use of sunscreen and alcohol in moderation.
Can I Have Plastic Surgery If I'm Overweight?
Patient safety is our priority at Lennox Cosmetic Surgery. Because of that, Dr. Lennox requires women and men to have a body mass index (BMI) below 30 before they can undergo elective cosmetic surgery. According to Canadian guidelines from Health Canada, anyone with a BMI of 30 or higher is considered obese and has a high risk of suffering complications following plastic surgery. A BMI between 25 and 29 is considered overweight.
Complementary Procedures
Deep wrinkles and loose skin around the eyes will not be significantly affected by a facelift. Our patients often add complementary procedures during their facelift including BOTOX COSMETIC® treatments or a brow lift to reduce the appearance of deep wrinkles and eyelid surgery to remove excess skin.
Back to Top