Dr. Peter Lennox
1000-777 West Broadway
Vancouver, BC V5Z 4J7
Phone: (604) 876-6552
Monday–Friday: 8 a.m.–5 p.m.
(Phone hours from 9 a.m.–4 p.m.)

Brow Lift
If you are bothered by droopy eyebrows, deep furrows on the forehead, or frown lines over the eyes, you may be like thousands of men and women who have decided it's time to consider a brow lift. Vancouver plastic surgeon Dr. Peter Lennox has used this highly effective procedure to help many patients from West Vancouver, Port Moody, and other nearby areas achieve a more vital, refreshed look.
To take the next step, request a consultation with Dr. Lennox. Or, call our office at (604) 876-6552 to schedule your appointment.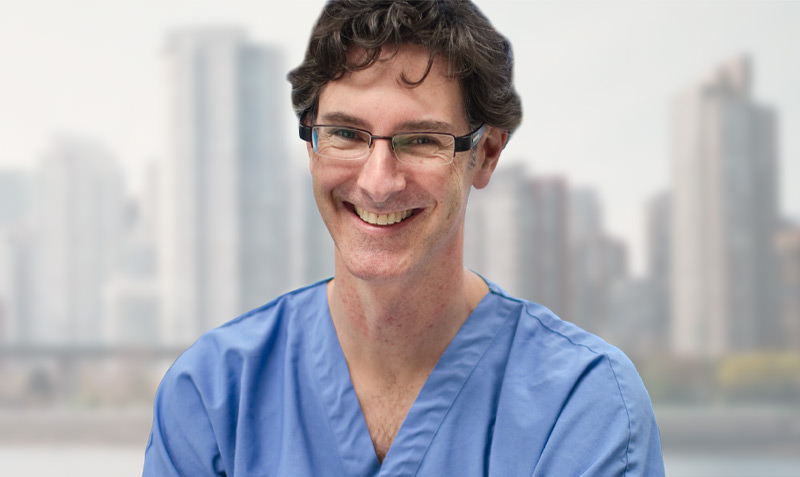 Meet Dr. Lennox
Engaging, well-educated, and extensively trained, Royal College-certified plastic surgeon Dr. Peter Lennox has earned the trust of his peers, his patients, and his students.
Meet Dr. Lennox
Understanding Brow Lifts
Also known as a forehead lift, a brow lift can provide the following improvements:
Minimizes the creases that develop on the forehead and at the bridge of the nose
Reduces the appearance of frown lines between the eyebrows
Repositions a sagging brow that hoods the upper eyelid
Raises the eyebrows
Dr. Lennox performs brow lifts endoscopically, a technique that involves very small incisions behind the hairline or along the natural contours of the face instead of larger incisions across the front of the scalp or top of the head. Using a tiny camera and special instruments, Dr. Lennox removes or tightens the muscles that are responsible for wrinkles, frown lines, and sagging eyebrows.
Recovery & Results
The endoscopic brow lift has several advantages over a traditional brow lift, the most important of which is a subtle brow elevation, which means more natural-looking results. In addition, the endoscopic brow lift procedure is associated with faster healing and less swelling. Most patients return to non-strenuous work in 7 to 10 days and can resume exercise after 3 weeks.
Patients start enjoying final results from their brow lift within 2 to 3 months following surgery. Dr. Lennox advocates life-long sun protection to maintain your rejuvenated appearance by keeping sun damage at bay.
Can I Have Plastic Surgery If I'm Overweight?
Patient safety is our priority at Lennox Cosmetic Surgery. Because of that, Dr. Lennox requires women and men to have a body mass index (BMI) below 30 before they can undergo elective cosmetic surgery. According to Canadian guidelines from Health Canada, anyone with a BMI of 30 or higher is considered obese and has a high risk of suffering complications following plastic surgery. A BMI between 25 and 29 is considered overweight.
Complementary Procedures
A brow lift can be performed in conjunction with other procedures such as eyelid surgery to brighten the eyes by correcting droopiness and bags or a facelift to tighten the cheeks, jawline, and neck.
Back to Top