Dr. Peter Lennox
1000-777 West Broadway
Vancouver, BC V5Z 4J7
Phone: (604) 876-6552
Monday–Friday: 8 a.m.–5 p.m.
(Phone hours from 9 a.m.–4 p.m.)

Meet Dr. Lennox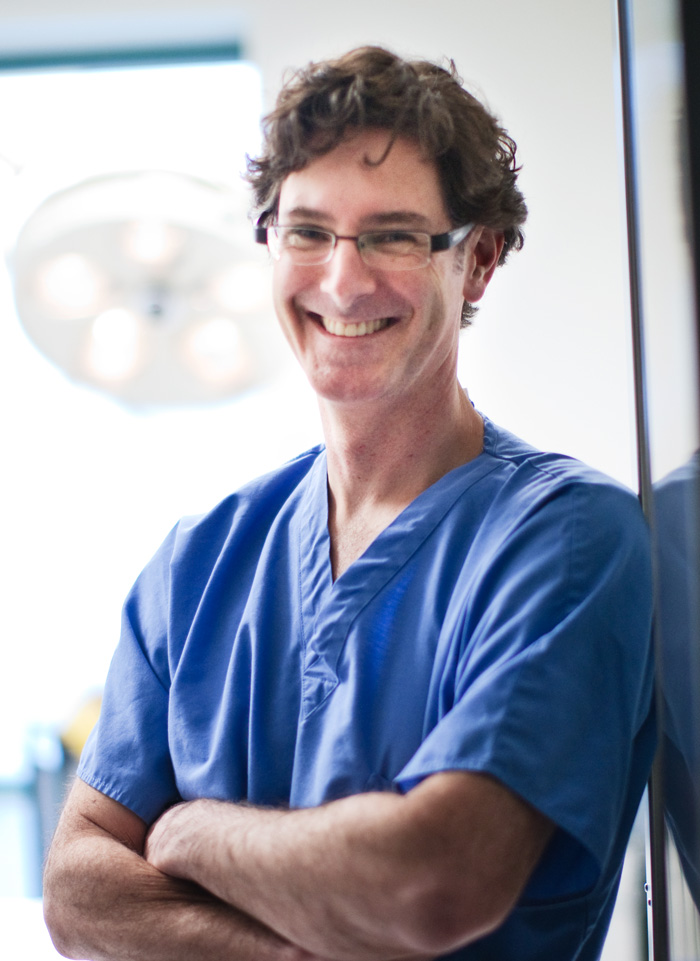 Dr. Peter Lennox was only 12 when he started thinking about becoming a doctor, and he probably couldn't have imagined he would one day be among the leading plastic surgeons in the Vancouver area. Certified by the Royal College of Physicians and Surgeons of Canada, Dr. Lennox's accomplishments, extensive training, and role educating the next generation of plastic surgeons are among the reasons so many women and men choose him for cosmetic and reconstructive plastic surgery.
Exceptional Training and a Passion for Plastic Surgery
Dr. Lennox opted to become a plastic surgeon after earning his medical degree from the University of British Columbia (where he also received his undergraduate degree). After completing an internship at Dalhousie University in Halifax, Nova Scotia, Dr. Lennox returned to UBC for his plastic surgery residency.
Plastic surgery appealed to Dr. Lennox for a number of reasons.
"Plastic surgery is a unique specialty because, as plastic surgeons, we get to operate on all parts of the body," Dr. Lennox says. "It also encourages surgeons' creativity in our approach to problems. Plastic surgery also blends aesthetic and technical skills, and we get to operate at the junction of form and function."
After his plastic surgery residency, Dr. Lennox completed fellowship training in breast reconstruction at Emory University in Atlanta. At Emory, he trained under Dr. Felmont F. Eaves III, an elite plastic surgeon who has served as the director of the American Board of Plastic Surgery, which is the board that certifies plastic surgeons nationally. Dr. Eaves is one of the surgeons Dr. Lennox cites as a mentor, along with Dr. John Bostwick and additional plastic surgery colleagues in Vancouver.
Another of his mentors was Dr. Patricia Clugston, a highly regarded Vancouver plastic surgeon who died of an illness at age 46 in 2005. Dr. Lennox, as head of the UBC Division of Plastic Surgery, helped endow the Dr. Patricia Clugston Chair in Breast Reconstruction to recognize her devotion to helping women with breast cancer.
Leadership in the Field
Dr. Lennox has spent his career dedicated to advancing the field of plastic surgery and is highly regarded as the current head of the University of British Columbia's Division of Plastic Surgery, where he also serves as a clinical professor. Additionally, Dr. Lennox is the Director of the Breast Reconstruction program and served in the past as head of the school's Plastic Surgery Residency program.
His leadership skills and dedication to the field of plastic surgery led to his election as president of the Canadian Society of Plastic Surgeons (CSPS) for the 2016-2017 term. He continues serving as past president and is also a member of the Canadian Society of Aesthetic Plastic Surgeons' board of directors. Dr. Lennox remains active in several professional organizations, including the College of Physicians and Surgeons of British Columbia. He also has authored numerous articles that have been published in scholarly journals.
Dr. Lennox is a well-known speaker and presenter at both national and international conferences and is often called upon by fellow plastic surgeons for advanced training and education.
Dr. Lennox demonstrated his leadership several years ago when he helped fight to have a new technique covered by British Columbia's Medical Services Plan. Alloderm, an acellular dermal matrix, is used during breast reconstruction surgery – an area of special interest to Dr. Lennox. Looking back on the experience, he recalls, "We spent a lot of time, a lot of hours lobbying to get Alloderm covered."
"Dr.Lennox is absolutely AMAZING! I went to see four different doctors for initial consultations ($150 each) because I wanted to make the right choice. Dr. Lennox definitely stood out as being the most personable, friendly, down to earth and knowledgeable of them all and I'm so glad I went with my gut feeling. It has been three months since my surgery and he did a phenomenal job!"
– 5-Star review on RateMDs.com
Embracing Innovation
With a plastic surgery career spanning about 20 years, Dr. Lennox has reached a professional level matched by very few plastic surgeons. In the following interview, he provides his perspective on the specialty and some of the changes he expects to see in the future.
"The plastic surgery field has definitely changed in the past 20 years," Dr. Lennox says. "It's a dynamic specialty that continues evolving, which is one of the reasons I'm passionate about it."
Technology is one of the forces driving those changes. Multiple new technologies have emerged over the past couple of decades, he says, along with the introduction of new techniques. Dr. Lennox, who is one of the leading breast reconstruction specialists in North America, points to the relatively recent use of acellular dermal matrices in breast reconstruction as an example of advances that provide significant benefits for patients.
Dr. Lennox explains that by using an acellular dermal matrix such as Alloderm, he can perform single-stage breast reconstruction surgery instead of the patient having to return for a follow-up procedure after a mastectomy. This approach is less costly, as well, because patients spend less time in the operating room.
Dr. Lennox predicts the current trend of developing surgical approaches and techniques that involve less downtime and fewer complications with improved results will continue. He anticipates the field will evolve to offer more nonsurgical options for everything from fat reduction to facial rejuvenation.
"Changes are exciting, but the priority is that new technologies and techniques are clinically proven to be both safe and effective," says Dr. Lennox. "My primary concern is always performing procedures – whether they're traditional or groundbreaking – that benefit my patients."
A Patient-focused Approach
Dr. Lennox's professional accomplishments may be rivaled only by his bedside manner. Cosmetic surgery patients know Dr. Lennox as an honest, articulate man who offers his undivided attention in a relaxed atmosphere. At no point will you ever feel pressure to make a decision. Dr. Lennox simply provides the information you need to decide what's best for you.
Proven Results
If a picture is worth a thousand words, then look no further than our photo gallery to see the results that are possible through plastic surgery. The gallery contains before and after photos from just a handful of Dr. Lennox's satisfied patients.
Back to Top