Dr. Peter Lennox
1000-777 West Broadway
Vancouver, BC V5Z 4J7
Phone: (604) 876-6552
Monday–Friday: 8 a.m.–5 p.m.
(Phone hours from 9 a.m.–4 p.m.)

Dermal Fillers
When the desire for a more youthful appearance is coupled with an increasingly hectic life, it's no wonder so many people are turning to "lunchtime procedures" or "media spa treatments" to smooth out wrinkles, plump up the skin, and enhance their lips. One of the quickest and most effective ways to accomplish these goals is through injectable dermal fillers, including Teosyal® and JUVÉDERM®. Vancouver plastic surgeon Dr. Peter Lennox and his staff have helped hundreds of on-the-go patients refresh their look in between meetings, soccer practice, and piano lessons.
Patients from West Vancouver, Surrey, and throughout Metro Vancouver trust Royal College-certified plastic surgeon Dr. Lennox for their cosmetic care. To learn more about minimally invasive skin rejuvenation options, request a consultation with his skin care team. Or, call our office at (604) 876-6552 to schedule your appointment.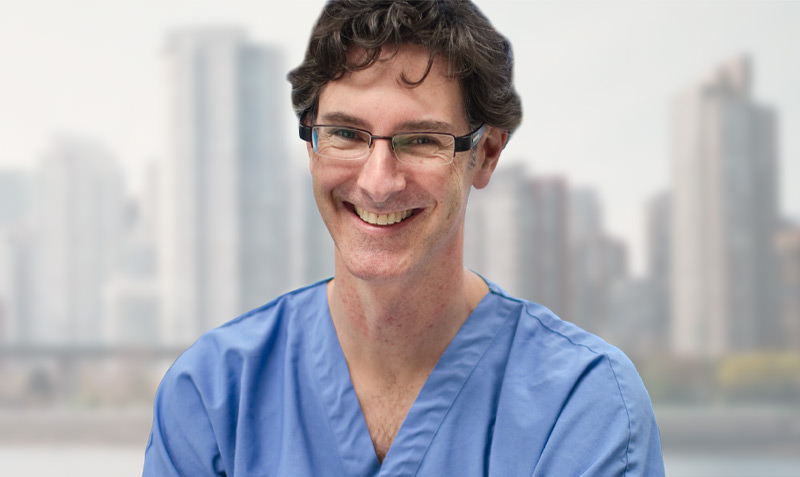 Meet Dr. Lennox
Engaging, well-educated, and extensively trained, Royal College-certified plastic surgeon Dr. Peter Lennox has earned the trust of his peers, his patients, and his students.
Meet Dr. Lennox
JUVÉDERM®
JUVÉDERM contains hyaluronic acid, which helps to plump and smooth the skin's appearance and reverse the signs of aging. It is a smooth gel filler injected under the skin to sculpt the cheeks or instantly fill the vertical lines around the lips as well as the deeper folds that run from the nose to the mouth. Many of Dr. Lennox's patients also use JUVÉDERM to create full, shapely lips with lip injections. Our Vancouver patients appreciate the smooth, natural look and feel from JUVÉDERM that lasts about 6 to 9 months before they need a touch-up treatment.
Belotero®
Although Belotero is also formulated using hyaluronic acid, it is less dense than JUVÉDERM fillers, making it an excellent option for treating finer lines and wrinkles. It's especially effective for minimizing fine lines around the lips but can be used in all areas of the face. Like other fillers, it is pre-mixed with lidocaine to limit your discomfort during treatment. The results of Belotero injections can last up to 18 months, depending on the area treated.
Teosyal®
Formulated in Switzerland, this range of hyaluronic acid fillers features more than a dozen products that are each designed to treat a specific sign of aging. On the skin's surface, Teosyal fillers boost hydration and suppleness. On a deeper level, they fill the gaps between cells to fill in wrinkles and restore volume. Dr. Lennox uses Teosyal products to enhance the lips and treat wrinkles from superficial to deep, as well as to add volume to sunken or sagging areas such as the cheeks. Results can last from 12 up to 18 months.
Teosyal® PureSense Redensity
The hyaluronic acid fillers from the Teosyal PureSense Redensity line are mixed with a dermal restructuring complex containing amino acids, antioxidants, vitamins, and minerals. These help the skin to actually become healthier and firmer over time. Dr. Lennox uses Redensity I in various areas of the face and neck to strengthen the skin. The results of Redensity treatments last 3 to 4 months.
Soft Lift™
Soft Lift is a new treatment that combines the benefits of BOTOX COSMETIC® and JUVÉDERM. Unlike most products that target one type of skin aging, Soft Lift tackles multiple signs of aging simultaneously. BOTOX addresses frown lines, crow's feet, and forehead creases while JUVÉDERM replaces lost volume by resculpting facial contours. Results last between 6 to 12 months.
Complementary Procedures
Patients who have more advanced wrinkling or lack skin elasticity might want to consider a facelift or brow lift to achieve a tighter, more uplifted appearance. During your initial consultation, Dr. Lennox will thoroughly explain all of your options to help you choose the procedure that best meets your cosmetic goals.
Back to Top