Dr. Peter Lennox
1000-777 West Broadway
Vancouver, BC V5Z 4J7
Phone: (604) 876-6552
Monday–Friday: 8 a.m.–5 p.m.
(Phone hours from 9 a.m.–4 p.m.)

BOTOX COSMETIC®
Aging, sun exposure, genetics and expressions are just a few of the unavoidable factors that contribute to facial lines and wrinkles. Luckily, in the fight against wrinkles, we have BOTOX COSMETIC®. Vancouver men and women have been delighting in the results from this safe, non-surgical treatment.
To take the next step, request a consultation with Dr. Peter Lennox, a Royal College-certified plastic surgeon with many years of experience. Or, call our office at (604) 876-6552 to schedule your appointment.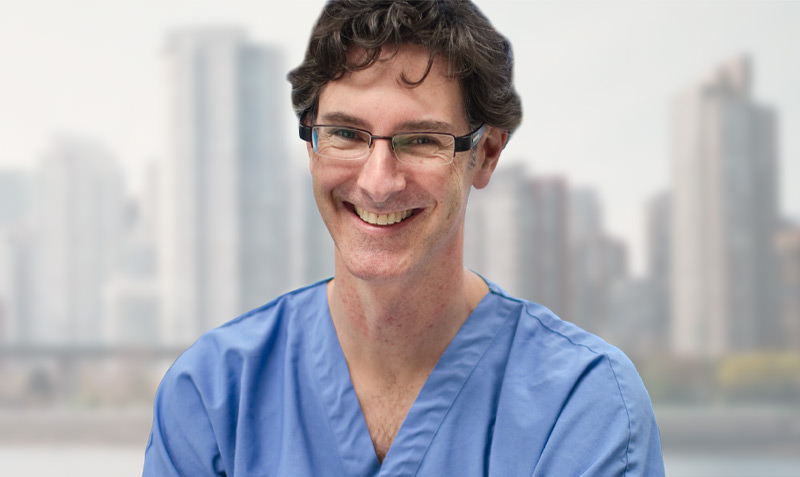 Meet Dr. Lennox
Engaging, well-educated, and extensively trained, Royal College-certified plastic surgeon Dr. Peter Lennox has earned the trust of his peers, his patients, and his students.
Meet Dr. Lennox
What Is BOTOX?
BOTOX, the cosmetic form of botulinum toxin type A, has been used therapeutically for nearly 20 years to treat a variety of medical conditions. Essentially, it is a protein that weakens the muscles that cause certain types of facial wrinkles. It is a highly effective way to reduce:
Vertical frown lines between the eyebrows
Horizontal forehead creases
Crow's feet at the corners of the eyes
Wrinkles on the sides of the nose
In Vancouver, BOTOX has become an extremely popular procedure among people who want to recapture a more youthful, rested look without undergoing major surgery. It also can help the results of facial plastic surgery procedures such as eyelid surgery and a facelift last longer.
How Does It Work?
BOTOX blocks the nerve impulses, temporarily paralyzing the muscles that cause wrinkles while giving the skin a smoother, more refreshed appearance. BOTOX is injected directly into the muscles responsible for wrinkles, relaxing these muscles without affecting your ability to show facial expressions. Injections are quick and performed in the office with minimal pain and no downtime. No anesthesia is required, but topical anesthetics are available to numb the skin. The entire procedure takes about 10 to 20 minutes.
What Results Can I Expect?
About 3 to 7 days after your injections, you'll be able to smile, frown and look surprised without wrinkles. Because BOTOX simply relaxes the muscles that cause facial lines, results are very natural-looking. Most of our patients report that the results last up to 4 months and can be maintained with periodic touchups.
Is It Right for Me?
Millions of women and men around the world have seen first-hand the benefits of BOTOX Cosmetic. Dr. Peter Lennox and his skin care nurse, Daniela Pinca, will discuss all of your skin care options to determine whether BOTOX is right for you. One of the reasons this treatment is so popular is that it is effective for a wide range of patients. It is also an exciting option for people who want to look more youthful without having facial surgery.
Back to Top