Dr. Peter Lennox
1000-777 West Broadway
Vancouver, BC V5Z 4J7
Phone: (604) 876-6552
Monday–Friday: 8 a.m.–5 p.m.
(Phone hours from 9 a.m.–4 p.m.)

Travel Support
Everyone needs to get away sometimes. These days, more men and women are pairing these getaways with plastic surgery. There's no better place for a cosmetic plastic surgery getaway than Vancouver, where a beautiful setting provides an ideal backdrop for your beautiful new look – and where a skilled plastic surgeon, Dr. Peter Lennox, provides high-quality care and results. We make it easy to travel to our cosmetic plastic surgery clinic.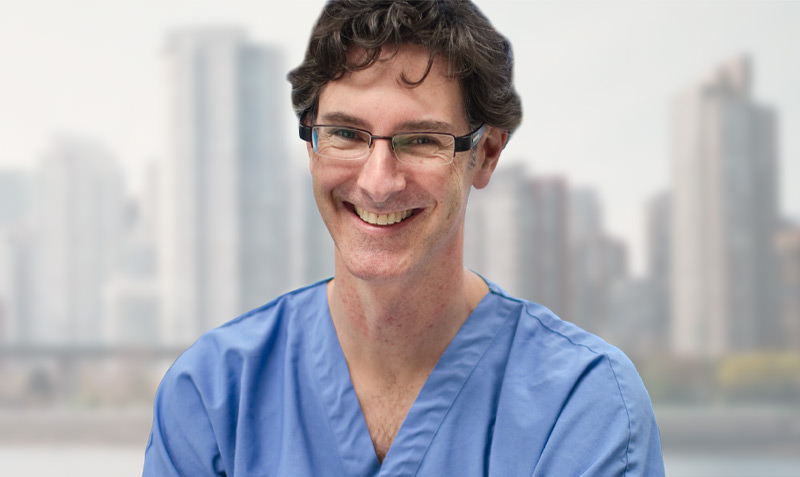 Meet Dr. Lennox
Engaging, well-educated, and extensively trained, Royal College-certified plastic surgeon Dr. Peter Lennox has earned the trust of his peers, his patients, and his students.
Meet Dr. Lennox
The "Right" Surgeon
When it comes to choosing a surgeon, your thoughts should be on education, training, experience, credentials, and bedside manner. When you look at what really matters, location falls toward the bottom of a long list. With things as valuable as your health and your appearance at stake, your peace of mind is well worth the cost of traveling.
Dr. Peter Lennox has the qualifications that include an excellent education, extensive training, and many years of experience. As a Clinical Associate Professor at the University of British Columbia and the Director of the UBC Plastic Surgery Training Program, he is also involved in teaching the next generation of surgeons.
New City, New Look
While recovery at home has its appeal, many people prefer the anonymity and the freedom that can come from recovering away from home. For these people, we make traveling for surgery as simple as possible. Our staff will:
Help coordinate hotels (there are several options to choose from quite near our office)
Tailor office visits around your hotel stay
Assist you with any other necessary arrangements
To find out more about traveling to Vancouver for plastic surgery, request a consultation or call our office at (604) 876-6552 to schedule your appointment.
Back to Top