Dr. Peter Lennox
1000-777 West Broadway
Vancouver, BC V5Z 4J7
Phone: (604) 876-6552
Monday–Friday: 8 a.m.–5 p.m.
(Phone hours from 9 a.m.–4 p.m.)

Plastic Surgery
Plastic surgery should help your external appearance find harmony with your inner sense of self. A great surgeon will listen carefully to your goals and find a way to make them a reality so that, when you look in the mirror after surgery, you will see a reflection of the look you want, not the look someone else thought you should want. This requires the skill of an advanced technician with a variety of surgical and non-surgical options at his fingertips. Dr. Peter Lennox is such a surgeon and offers the reconstructive and cosmetic plastic surgery procedures his patients from West Vancouver, Port Moody, and throughout the Vancouver, BC, area need to achieve their aesthetic visions.
To learn more about Dr. Lennox and the procedures he performs, request a consultation or call our Vancouver plastic surgery office at (604) 876-6552 to schedule your appointment.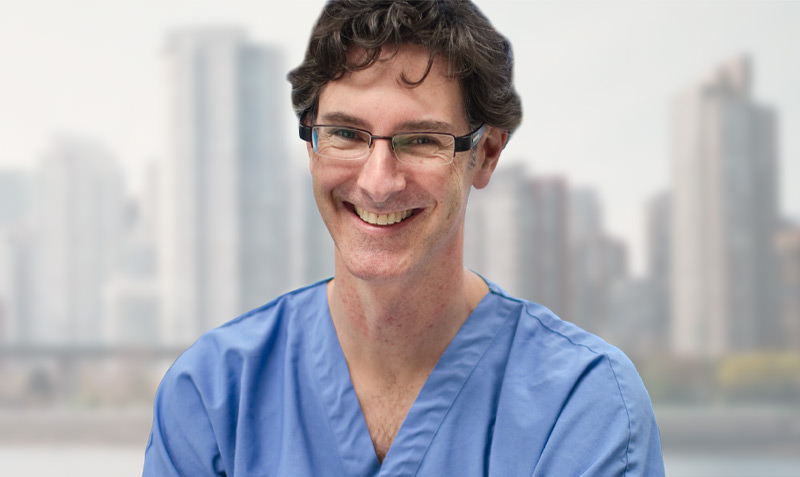 Meet Dr. Lennox
Engaging, well-educated, and extensively trained, Royal College-certified plastic surgeon Dr. Peter Lennox has earned the trust of his peers, his patients, and his students.
Meet Dr. Lennox
Your Procedure Options
Explore the various plastic surgery procedures Dr. Lennox offers by reviewing the pages below.
For Breast Enhancement:
For Body Contouring:
For Facial Plastic Surgery:
Before you can choose a procedure, you need to choose a surgeon. Dr. Peter Lennox will guide you through your options and develop a unique treatment plan specifically for you. He is a Royal College-certified plastic surgeon that provides honest opinions and sound advice you can trust.
Common Questions
Do I need a referral to see Dr. Lennox?
You do not require a referral to see Dr. Lennox for a consultation for cosmetic surgery. Any patient may schedule an appointment by telephoning our office at  (604) 876-6552.
Is Dr. Lennox board certified?
Dr. Lennox is certified in Plastic Surgery by the Royal College of Physicians and Surgeons of Canada.
How much is a consultation?
The fee for a consultation is $175 + GST.
How long does it take to get an appointment for surgery after the consultation?
Cosmetic procedures can usually be booked within 4 to 6 weeks of seeing Dr. Lennox.
Do you finance or offer payment plans?
In addition to cash, certified cheque, or debit cards, we accept VISA and MasterCard. Dr. Lennox's patient coordinator can also provide you with details of available third-party financing companies.
Can I Have Plastic Surgery If I'm Overweight?
Patient safety is our priority at Lennox Cosmetic Surgery. Because of that, Dr. Lennox requires women and men to have a body mass index (BMI) below 30 before they can undergo elective cosmetic surgery. According to Canadian guidelines from Health Canada, anyone with a BMI of 30 or higher is considered obese and has a high risk of suffering complications following plastic surgery. A BMI between 25 and 29 is considered overweight.
Back to Top