Dr. Peter Lennox
1000-777 West Broadway
Vancouver, BC V5Z 4J7
Phone: (604) 876-6552
Monday–Friday: 8 a.m.–5 p.m.
(Phone hours from 9 a.m.–4 p.m.)

Breast Reconstruction
Few things are more frightening than being diagnosed with breast cancer and having a mastectomy or lumpectomy. Whether and when you have breast reconstruction in Vancouver is a highly personal decision, but many women have found that this procedure has helped them to put their cancer diagnosis and treatment in the past.
To find out more about breast reconstruction, request a consultation with Royal College-certified plastic surgeon Dr. Peter Lennox. Or, call our office at (604) 876-6552 to schedule your appointment. As a breast reconstruction specialist, Dr. Lennox attracts patients from West Vancouver, Burnaby, and throughout Metro Vancouver.
Understanding Breast Reconstruction
Breast reconstruction can be performed at the time of the mastectomy (immediate reconstruction) or it can be delayed to allow patients to focus on their cancer treatment. As head of the Breast Reconstruction program at the University of British Columbia, Dr. Lennox is highly-skilled in the traditional methods and is also at the forefront of the latest, most innovative techniques including:
Dermal Matrix
For women who have thin skin or no breast tissue after mastectomy, dermal matrix serves as an extra layer of skin which helps thicken tissue, priming it for better implant position and coverage. It has become increasingly popular over the past few years and has helped some patients avoid a larger surgery that uses skin flaps from the abdomen or back to create a new breast. It can also allow direct to implant one stage reconstruct ion in appropriate patients.
Fat Grafting
Fat grafting is a technique that involves transferring fat cells from one area of the body to improve a contour deformity. In breast reconstruction, it is a particularly effective way to restore volume and reshape the breast after lumpectomy or correct implant wrinkling or dimpling. Most importantly, this technique appears not to interfere with follow up care needed by breast cancer patients.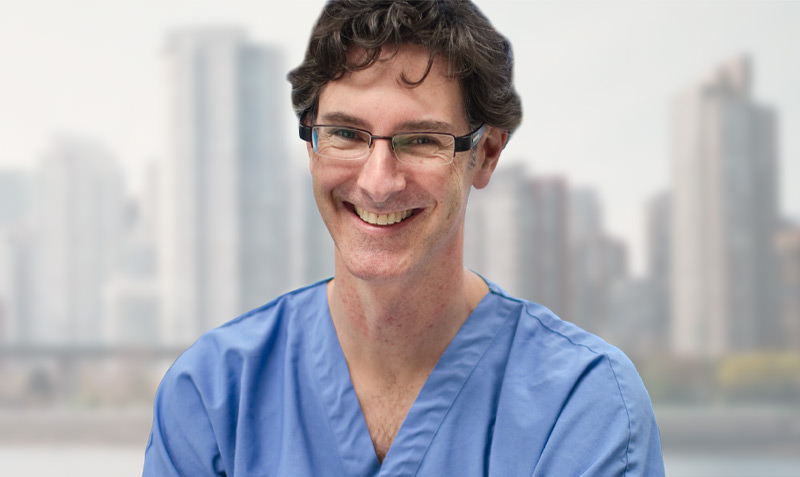 Meet Dr. Lennox
Engaging, well-educated, and extensively trained, Royal College-certified plastic surgeon Dr. Peter Lennox has earned the trust of his peers, his patients, and his students.
Meet Dr. Lennox
Recovery & Results
Recovery from breast reconstruction depends on the method you choose. Typically, the skin flap method requires a longer healing process, but each patient and procedure is unique so recovery times vary. No matter which procedure you select, Dr. Lennox is highly skilled in creating natural-looking breasts that help you reclaim your figure.
Complementary Procedures
Some women who choose to have breast reconstruction also opt for a breast lift on the other breast to ensure the most symmetrical results possible.
Back to Top